Wedding Catering Grand Rapids MI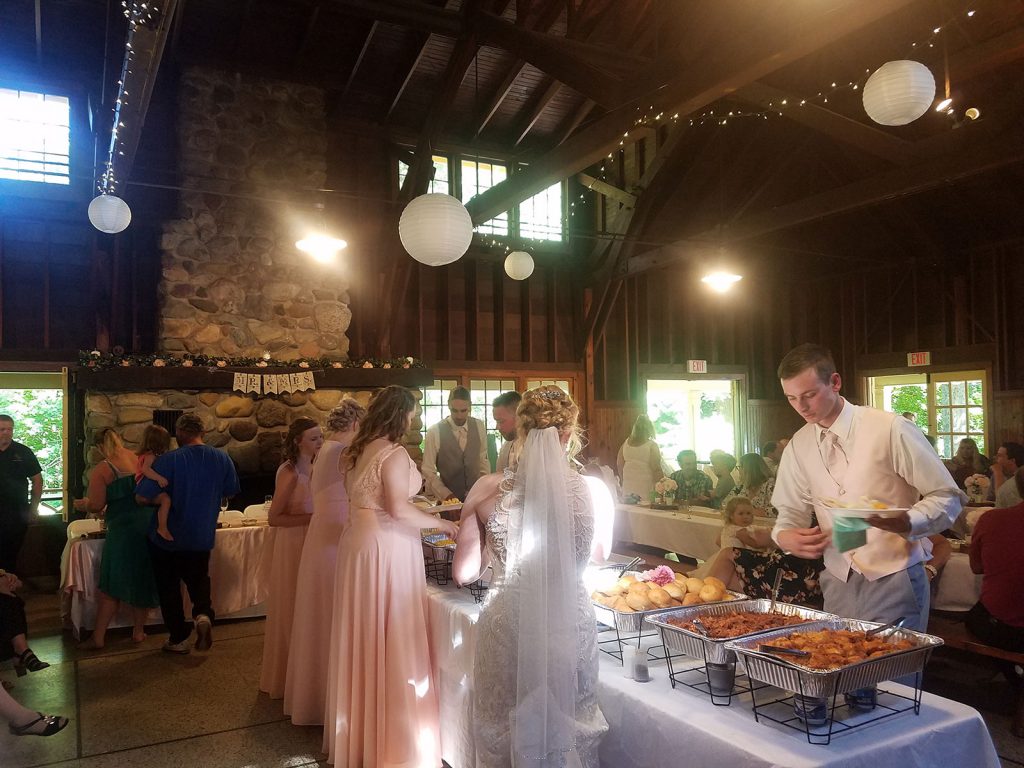 Are you looking for a professional, reliable, and experienced caterer for your big day? If so, you've come to the right place! Carole's Catering Co. is your local professional catering company offering you limitless menu options, exceptional service, and an overall wonderful experience. 
Planning your big day can be rather stressful, we understand. When it comes to planning your meal for your guests, you no longer have to worry. We'll work with you on developing the perfect menu that you and your guests will absolutely love. We'll discuss special requests and any other important details. If you'd like to include a dessert bar at your reception, we can do that too! We make a variety of homemade and delicious desserts that your guests will love!
When you hire Carole's Catering Co. for your big day, you can expect:
Exceptional Customer Service
Reliability (We won't be late!)
Fresh, Delicious Food
Flexibility (We understand plans change sometimes!)
Customer Satisfaction
You and your guests will certainly be satisfied with the food and service you'll be getting at your wedding reception!
Large Variety of Dinner Items
Homemade Dessert Items
Hors d'oeuvres
Salads
Beverages (Coffee, Tea, Pop, etc.)
Some of our specialty hors d'oeuvres include assorted croissant sandwiches, mini quiches, meatballs, dips, crackers, cheese balls, assorted fruits and vegetables, and much more.
For more information on our wedding catering services or to schedule an appointment, contact Carole's Catering today at (616) 776-1232. Remember, call us before making any catering decisions!
The chicken! That is all……………………..
Catering Companies & Food Catering Services in Grand Rapids, Michigan as well as Jenison, Grandville, Rockford, and other surrounding communities!